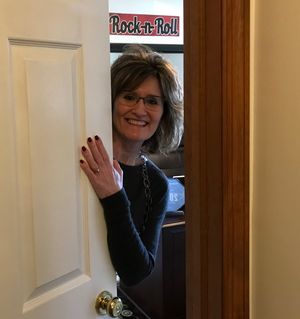 BEHIND THE D.O.R.R. - MAY 2020 ISSUE
It is so hard to believe it is May 9, 2020 and the Eastern side of the United States is dealing with what they are calling a weak  "Polar Vortex".  Areas in Northern Ohio is even seeing snow and record low temperatures.  Van Wert, Ohio woke up to a chilling 18 degrees.  Normally Ohioian folks are used to seeing this when it is winter, but when we are two weeks away from Memorial Day, the kick off to the summer season it is considered a cruel joke that Mother Nature is playing.  So I figured everyone needed a little cheering up.  If summer won't come to us then let me bring summer to you.  Hopefully these two songs will transport you to a warmer place with 'Something Summer' 'The Caribbean Way'.  Grab your Margarita, turn up your volume, click on the pictures below, and enjoy your trip.  If you like the songs you can download 'Something Summer' by going to DecadesOfRockAndRoll.com or SteveProbst.net.  If you would like to download 'Caribbean Way' we will have it available for download soon. And feel free to drop us a line and let us know what you think of the songs. We love it when we receive notice of feedback and downloads.  
2021 DECADES OF ROCK & ROLL® CRUISE
FEBRUARY 27 - MARCH 6, 2021
The 2021 dates have been set. Join us February 27 - March 6, 2021. When we trade in the Caribbean for the Mexican Riviera.  Ports of call include Cabo San Lucas; Mazatlan; and Puerto Vallarta. First time for us in the 15 years we've been doing this cruise. We have always sailed to the Caribbean.   
Because our top priority is the safety and well-being for the people we service in the many states and communities,  we are continually monitoring the latest news for COVID-19 updates from the CDC and other official sources, and will make responsible decisions, and as of right now,  it is our hope and prayers that this will all be behind us very soon, and we will set sail once again. Princess Cruises continues to update us and the latest update was to let us know they are working very closely with major health agencies, medical experts, and those in the travel industry to revise their procedures and develop additional protocols to help protect their guests as well as the crew against COVID-19. With the new procedures and protocols in place cruising with be safer than its ever been before.  
Current promotions going on right now for this cruise in 2021 is unprecedented.  This promotion has been extended through the end of the month. Book in May and receive the following: 
- Only .50 cent deposits per person (total of $1.00) to hold cabin a cabin with nothing else due until September (if travel protection is purchased it must also be paid for at time of booking) 
- Up to $800 free shipboard credit 
- Free Gratuities 
If you would like to secure your spot do it now while we still have space.  You have nothing to loose.  Just call (740) 438-0382 or visit our website at DecadesOfRockAndRoll.com
IN THE NEWS
We would like to thank Positively Entertainment and Dining for the Great Article and write up about our 2020 Decades Of Rock & Roll ® Cruise.  Photo credits and article submission goes to Kathryn Rankin.  Kathy has been our photographer the last two years.  She does a phenomenal job capturing the fun, and she is a pleasure to work with.  If you are looking for a photographer for an event we highly recommend her.  If you would like to read the article just click on the photo below.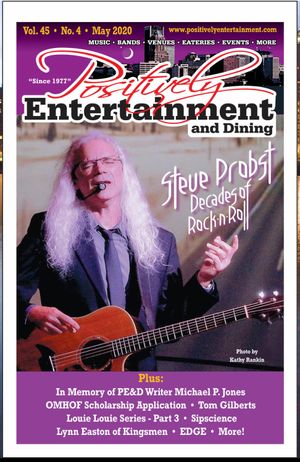 VIDEO FEATURE OF THE MONTH
Every month we feature a video and this month is no exception.  The video we chose to feature for this month was taken on our 2020 Decades Of Rock & Roll ® Cruise in February during our Classic Rock night with Phil Dirt & The Dozers.  Phil Dirt featured many guests that night which they called All-Star featuring the talents of John Schwab, Delyn Christian, Izzi Hall, Steve Probst, Scott Fronsoe, as well as the amazing talents from Phil Dirt & The Dozers themselves.  The very last song of the evening Phil Dirt & The Dozers called all the "All-Stars" back to the stage to perform Purple Rain, and what a fantastic job they all did. Ladies & Gentleman your featured video....
I hope you have enjoyed this months issue of Behind The D.O.R.R. Everyone please stay safe and healthy and we will see you out and about just as soon as we are able.  Until next time......BYE!