Behind The D.O.R.R. - October 2020 Edition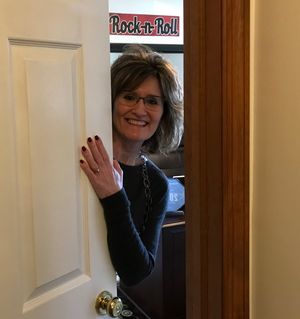 Greetings on this beautiful Fall October day.  Here in Ohio the leaves are starting to change color. There is a crispness in the air. The days are getting shorter.  And as summer winds down we find ourselves trying to squeeze in a few more outdoor activities knowing that winter is right around the corner.  For me, winter is my least desirable season of the year.  Only because it's cold.  If I could figure out a way to have the beauty of the snow while it remained a pleasant and sunny 85 degrees outside I would be having an entirely different conversation right now! 
CRUISE NEWS UPDATE
Last month we made the very difficult decision to postpone our 2021 Decades Of Rock & Roll® Cruise.  We felt the safety of our Entertainers and Guests were much more important than trying to continue with plans to sail in 2021. Since making that decision we have still remained diligent with keeping up on the guidelines of when cruise ships will be allowed to return to sailing.  All eyes were on the CDC as to whether they were going to extend the "No Sail" order that was due to expire on September 30th, or if they were going to allow the order to expire.  Two hours before the order was due to expire a new "No Sail" order was issued.  This new order runs through October 31st.  The CDC's recommendation was to extend the order until March 2021, however, the White House would not allow them to do that.  The White House suggested the order/s remain in effect at 30 day increments, at which time, days before it expires they will review the situation of the virus, and either extend the 'No Sail' an additional 30 days, or allow the order to expire.  I can say that most cruise lines have cancelled all cruises, on their own, through November 30th. 
In the mean time Royal Caribbean along with Norwegian Cruise lines formed what they call a "Healthy Sail Panel" which are experts comprised of global specialists in Public Health, Infectious Diseases, Hospitality, and Maritime Operations. This panel put together and filed a 65 plus page report to the CDC on September 21, 2020 detailing the best practices to protect the public health and safety to guest, crew and communities that the cruise ships visit. Some of the recommendations included testing, screening, the use of face coverings, ventilation, response in the event someone comes down with COVID while on the ship, Excursions on land and how they will be carried out, and enhanced sanitation procedures on ships and in the terminals. This team covered every aspect of the cruise experience and how to be able to return to cruising during and after this pandemic, assuring that with these new measures in place it will be safer to sail than staying behind in your local communities. 
We will still continue to follow this and as we get more information we will definitely pass it on to everyone else. In the mean time we are working hard on making the 2022 Decades Of Rock & Roll Cruise the best one yet.  
2022 DECADES OF ROCK & ROLL® CRUISE
MARCH 18 - 27, 2022
LEAVING & RETURNING FROM MIAMI, FL
LABADEE, HAITI
ARUBA
CURACAO
BONAIRE
*Price Includes all Taxes; Port Fees; Gratuities; Meals; Most Beverages (excludes alcohol & soda); Entry Into All Our 14-20 Scheduled Private Events*
FOR MORE INFORMATION PLEASE VISIT
We would love for you to join us.  If you are interested call 740-438-0382. $500 deposit is required at time of booking with nothing else due again until September 2021.  Even if you are just thinking about it call and book because we are filling up fast.  The deposit secures your cabin and if you must cancel you can do that and get a refund of your deposit as long as its cancelled before the 2nd payment is collected in  September 2021.
EXCITING NEWS
Its been seven long months without live entertainment.  I don't know about you but for me I've really missed it.  And for these entertainers not being able to do what they love to do has been just as difficult. BUT, on October 2, and 3 Hotel California 'A Salute To The Eagles' donned the stage in Utah for their first appearance in 31 weeks.  
And tonight Hadden Sayers and John Schwab will be doing a Singer Songwriter Showcase at Natalies located at 945 King Avenue; Columbus, Ohio 43212.  
It's not much, but its a start to some kind of normalcy. 
VIDEO FEATURE OF THE MONTH
We really went back in our archives for the video feature this month.  We are going back to the year of 2014. This video was shot during our prom which is an annual event on our Decades Of Rock & Roll Cruise.  Each year we Crown a King & Queen of the Prom chosen by our guests.  The song being sung is by far one of the most requested by Phil Dirt & The Dozers among many others.  In fact, there are so many its hard to choose just one.  But, I do know that this song brings even the most timid dancers to the dance floor.  We hope you enjoy it so much that you grab your sweetie and dance along with it.
We hope that you have enjoyed this issue of Behind The D.O.R.R. Until next time.....BYE!