BEHIND THE D.O.R.R. - January 2021 Edition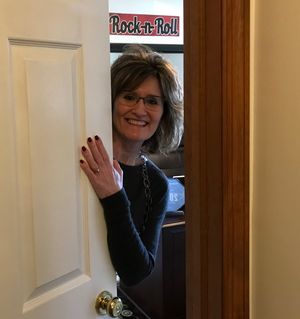 HAPPY NEW YEAR!  We hope your New Year has started out great!  We ended 2020 on a positive note waiting for the vaccines to begin to roll out giving those wishing to receive the vaccine hope of returning back to a more normal lifestyle.  It will be so nice to get this virus behind us and start moving forward. I know many of you feel the same. There's so many activities we never realized what they meant to us until we were unable to do them. Things like going out to eat; going to a movie; attending live musical performances; going on vacations; or taking a cruise just to name a few. If someone would have told me this time last year that in a couple weeks all that would be gone I would have thought they totally lost their mind.  And yet, here we are. I know we've missed seeing everyone and am hugely disappointed we won't be on the 2021 Decades Of Rock & Roll ® cruise this year. But get ready because we have a spectacular cruise planned for all of you in 2022!  We have to make up for not being able to cruise in 2021. So get ready for It!  It will be here before you know it. Gives all of us something to look forward to.
Just to bring a little humor to what we endured in 2020 I wrote a little parody to ring in the 2021 New Year.  For those who may have missed it you may view it here below. Before viewing I do want to make a disclaimer that this was made in fun and under no circumstances are we down playing the seriousness of COVID. I have had many close friends and/or family members who have had COVID and know the seriousness of it. With that out of the way the key of the song is a bit too low for me but it was the only instrumental I could find of the song.  It was a bit of a struggle to sing it because I'm a Soprano and this was definitely in a key for a guy.  Hopefully it will bring a little smile or big laugh to those who hear it. 
---
YOU'RE ALL INVITED!!
2022 DECADES OF ROCK & ROLL ® CRUISE
A MUSIC PACKED WEEK OF ROCK & ROLL FUN
March 18 - 27, 2022
ENTERTAINMENT LINE UP:
- PHIL DIRT & THE DOZERS
- MCGUFFEY LANE
- STEVE PROBST BAND
- HADDEN SAYERS BAND
- JOHN SCHWAB PARTY BAND
ROYAL CARIBBEANS' RADIANCE OF THE SEAS
Leave & Return Miami, FL
Going to:
Puerto Plata
Charlotte Amalie
St. Lucia
Barbados
St. Johns
For more information please visit:
*Price starts at $1499 per person and includes all taxes; port fees; ship gratuities; meals; most beverages (excludes alcohol & soda); and entry into all our private events (14-20). 
We would love for you to join us.  If you are interested call 740-438-0382. $500 deposit is required at time of booking with nothing else due again until September 2021.  Even if you are just thinking about it call and book because we are filling up fast.  The deposit secures your cabin and if you must cancel you can do that and get a refund of your deposit as long as its cancelled before the 2nd payment is collected in  September 2021.
---
PARADISE AWAITS!
Vacation Rental Property Located In Southern California
COME, BE OUR GUESTS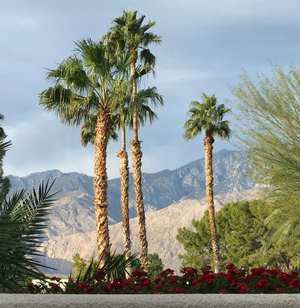 Vacation Rental Property Available!  For anyone interested we have a property available for rental in Palm Springs.....Southern California.  The picture above is the view from our front porch.  We still have our place in Ohio, but enjoy going to our home in California.  I call it 'my little slice of paradise'. Unfortunately we can't be out there full time.  We hate for it to be empty.  Others should be able to enjoy this 'little slice of paradise' when we can't. If anyone is interested in renting this property please contact me at 740-438-0382 or feel free to email me at info@DecadesOfRockAndRoll.com for more information.
Whether you want to kick back and relax, or get out and about we have many things you can enjoy such as golfing, swimming, tennis, just to name a few.  Shopping, Restaurants, Bars, and Casinos are located just minutes away. The property offers 27 Hole Championship Golf Course with Driving range and 2 putting Greens. 32 Pools & Spas conveniently located throughout the complex, with one of them right out our back door. 10 Tennis Courts (5 lighted), on Site Spa which offers a variety of services such as massage, facials, and amazing body treatments. 
If that's not enough the property also has bocce ball, pickle ball, racquetball, SQUASH, basketball, and horseshoes. Also offered is fine dining at the Country Club. Always a memorable experience. The service and food impeccable. The restaurant offers a comfortable, upscale ambiance, with stunning views of San Jacinto and Santa Rosa mountain ranges. If you are a visual type of person see pictures below.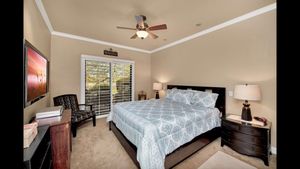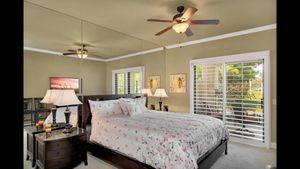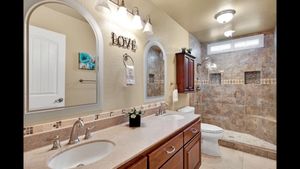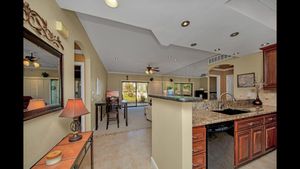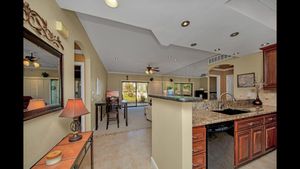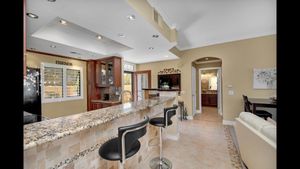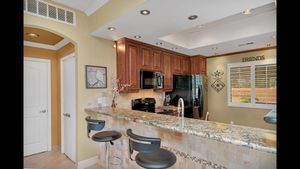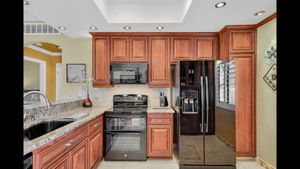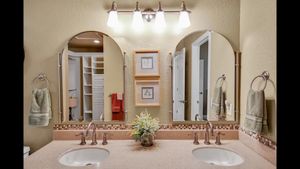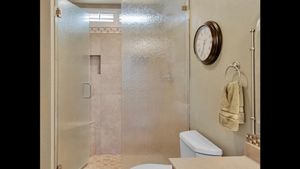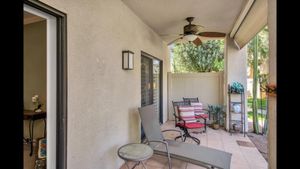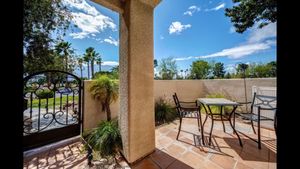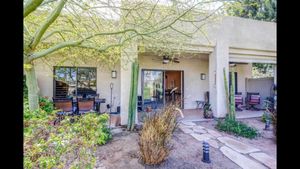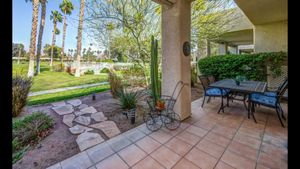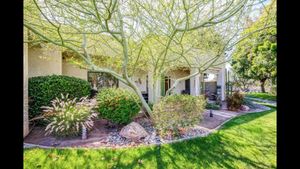 ---
---
REMINDER
We Offer Travel as a Full Service Travel Agency
I would like to remind everyone that Decades Of Rock & Roll ® is now a full service Travel Agency.  We can set up Airfare, Hotel Accommodations, Resort Vacations, Beach Get A Ways, Cruises (eventually, lol).  Right now cruise lines have voluntarily suspended sailing until May 2021 to give people more time to be vaccinated.  Our 2022 Decades Of Rock & Roll Cruise will be sailing and we are booking for that now.  In fact anyone wishing to do that cruise and wish to have a balcony cabin needs to call soon.  We are almost sold out of balcony cabins.  
We pride ourselves in the reviews we receive from satisfied guests.  Please read the following reviews left recently from a few of my customers who allowed me to arrange their travel needs.  If you are looking to travel please give us a call and I'd be more than happy to assist you.  740-438-0382 or email me at info@decadesofrockandroll.com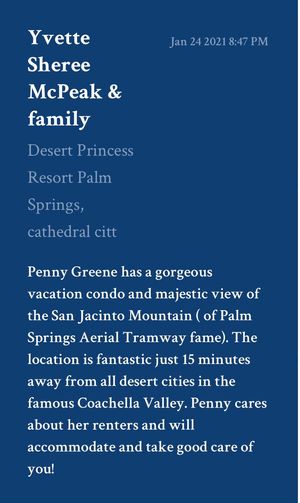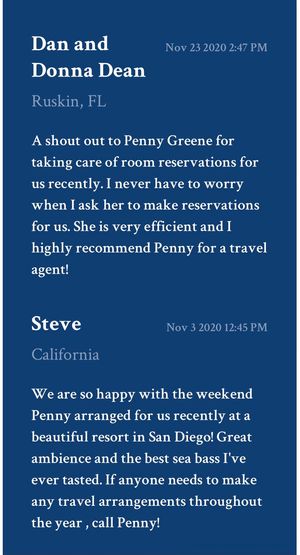 ---
VIDEO FEATURE OF THE MONTH
We always conclude our newsletters with a featured video and this month is no exception.  This video was taken on our 2020 Decades Of Rock & Roll® Cruise during our Singer / Songwriter Showcase and features the very talented Hadden Sayers. Hadden has been a part of our cruises since 2013.  We love having Hadden and we bring him back year after year.  He never disappoints and our guests just love him.  If you are interested in having Hadden for an event sometime down the road just contact me and I'll be happy to get that taken care of for you.  This song is one of Haddens originals.  Hope you love it from where you are,  the way Hadden can "Feel Your Love From Here"
We certainly hope you have enjoyed this months issue of BEHIND THE D.O.R.R. Please feel free to leave us a comment just to say hi.  We've missed all of you.  Stay Safe, Be Healthy and until next time......BYE!