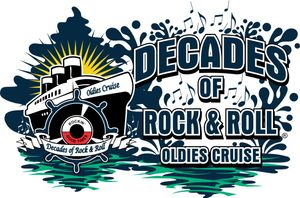 BEHIND THE D.O.R.R. - JANUARY 2020 ISSUE
It is so hard to believe 2019 is behind us and we are starting another year and another "Decade".  As I sit hear typing this newsletter I can't help reflecting on this past year.  I don't know about all of you but for us 2019 was a roller coaster ride with many blessings and difficulties.  Personally I lost some really great souls that played a big part in my life.  In March I lost my beloved dog of 15 years. In August I lost a close cousin to Cancer.  She was only 40 and left behind 7 small children. Through that sadness I became a grandmother for the first time with the birth of my granddaughter Alice.  The very next day we lost my father-in-law very unexpectedly.  We had two funerals and a birth all within a 6 day period. But through all the highs and lows that life throws at us at times,  it really makes a person appreciate the good and the bad.  I personally feel it is those moments that end up and define us, and molds us into who we are, and in a way makes us a better person.  So as we say goodbye to 2019 let us welcome in this brand new year and Decade.  Our wish to all of you is that 2020 be your best year yet.  HAPPY NEW YEAR!!
CRUISE NEWS
December was our cruise run through with Royal Caribbean.  We go onboard to meet with the Cruise Director and Production staff to go over our schedule, and make sure everything is in order for our group once we board the ship on February 15th.  We were very pleased with the meetings and everything went great. We really feel everyone will be happy with the Music Packed Week Of Rock & Roll Fun we have planned for all our cruisers. 
Everyone by now should have received our latest physical mailing with instructions on how to complete your online check in with Royal Caribbean.  Once the online check in is complete there is nothing left for any of you cruisers to do except to pack, and then Let The Countdown Begin!  
If you have not signed up for our cruise on February 15-23, 2020 you are in luck!  We have one (1) Inside Cabin available due to a cancellation.  This cabin won't last long.  The first person who contacts me the cabin is yours.  Just call 740-438-0382 or visit DecadesOfRockAndRoll.com for additional information.  
ESCAPE THE POST HOLIDAY BLAHS....
And plan to join us January 25, 2020 for the
WINES WITH RHYTHM EVENT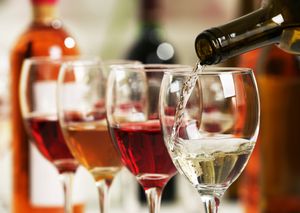 We will be tasting Wines From Around The World and learning what kind of cheeses, chocolate, and fruits pairs best with each wine sampled.  Price of the event is $20 per person in advance, and $25 per person the day of the event.  Price includes samples of the various wines, cheeses, fruits, and chocolate that will be sampled.  For more information or to purchase advance tickets simply go to https://decadesofrockandroll.com/wines-with-rhythm.  Following the tasting we will be having live entertainment.  
LIVE ENTERTAINMENT PROVIDED BY: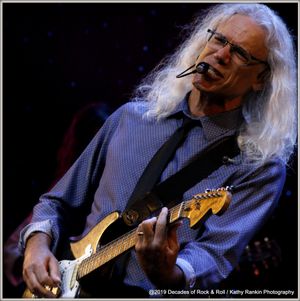 STEVE PROBST 
For the Wines With Rhythm Party in January we've chosen to feature Steve Probst as our guest entertainer.  Steve is best known as lead singer, guitarist, and keyboardist for the popular group Hotel California 'A Salute To The Eagles', but in addition to that Steve is also an accomplished Singer, Songwriter, and Composer with many original songs of various styles and genres in his repertoire.  You can check out some of his music by going to SteveProbst.net/Music
This is going to be a great evening that your not going to want to miss.  Steve will be singing original songs as well as some great cover songs so put this date on your calendar and plan to attend.
ON A PERSONAL NOTE
Alice Faye's Very 1st Christmas at Grandma's House.  She is now 4 months old and such a joy and blessing to our family.  

VIDEO FEATURE OF THE MONTH
Each month we feature one of our entertainers from the cruise and this month we have chosen McGuffey Lane as the video feature of the month.  John Schwab of McGuffey Lane is not only lead singer and guitarist for McGuffey Lane, but he is also a very talented and accomplished Songwriter.  Most of the songs you will hear from McGuffey Lane John Schwab has written or has had a part in the writing process.  "Its A Good Day" when McGuffey Lane sings this song on the Decades Of Rock & Roll Cruise.  And this upcoming cruise being no exception.  Hope you enjoy this song as much as the rest of us and if you've not heard McGuffey Lane be sure to check them out if they come to your area.  You can find their schedule at: McGuffeyLane.com  
We hope you enjoyed this months issue of Behind The D.O.R.R.  Until the next issue......BYE!