BEHIND THE D.O.R.R. - AUGUST 2020 ISSUE
Well here we are into August all ready.  Summer is flying by despite the hiatus we've had to take from many of our favorite summer time activities caused by COVID-19.  We've missed all our friends through out the United States, and we have certainly missed all the live concerts.  But through this global pandemic one thing is for sure...we have learned many lessons.  We have learned to accept and adapt to the "new" normal. We have learned and educated ourselves to new skills and/or talents.  We've even tried new things that we would have never tried otherwise. We've been able to spend more time with our families,  and actually  return to a simpler laid back way of life. Above all, at least for me,  I have learned to trust that God is in control, not me,  and I need to just trust the process, stop being a backseat driver, so to speak, and allow HIM to be my chauffeur.  Once I accepted that lesson it seemed everything else started falling into place.  In time things will actually return back to "normal" and I know we are all looking forward to that day. 
NEWS WORTHY.....READ ALL ABOUT IT
It's official!  Decades Of Rock & Roll ® Cruise is now an accredited Travel Agency!  That's right.  We obtained our certification for Cruise Counsellor through CLIA (Cruise Lines International Association).  I also became a Verified Travel Consultant through ARC.  Not only do we do Event Planning & Show Production, but now we are also a full travel agency.  That is great news for all our cruisers.  We now can offer and arrange your air travel needs for each upcoming Decades Cruise. BUT, why stop there?  If anyone is in need of airfare, hotels, rental cars, or looking to just get away to a nice resort we are here to help.  Feel free to give us a call.  Let us know what your travel needs are and we can get it set up for you.  740-438-0382.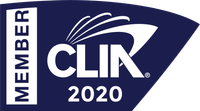 2021 DECADES OF ROCK & ROLL® CRUISE UPDATE
We have been receiving many phone calls, texts, as well as emails from our cruisers inquiring about the 2021 Decades Cruise.  The most popular question being asked from our cruisers is if this cruise is still happening,  and if the CDC has okay'd Cruise Lines to begin sailing again. I would like to take a minute and address this very legitimate question. 
To all of us here at Decades Of Rock & Roll® Cruise the health and safety of all our guests is very important to us.  And because of that we are closely monitoring and staying up to date with all news pertaining to COVID-19, the Cruise Lines, as well as the recommendations coming from the CDC.  The cruise lines are actively working on solutions and guidelines that must be met, and in place in order for Cruises to begin to sail once again.  As of right now, the CDC has a "No Sail" order in place through September 30th. CLIA made a major announcement today extending the CDC 'No Sail' order through November 2020, and possibly  even further out to December 15, 2020. 
We will be sending out letters in the mail  the first week of September to all our registered guests letting them know we will not be collecting any deposits on September 9th.  Within that letter we will also have a new payment schedule of when everything will be due, as well as other pertinent information regarding the 2021 Decades Of Rock & Roll ® Cruise.  Please keep an eye out for that letter. 
Our dates for the 2021 cruise is February 27 - March 6, 2021 leaving out of Los Angeles going to Cabo San Lucas, Mazatlan, and Puerto Vallarta.  The current promotion has been extended through August which is:  No Money Down, No Payments until November, Free Gratuities, and up to $800 Ship Board Credit. This is a very popular and fun cruise you don't want to miss.  For more information go to DecadesOfRockAndRoll.com or call 740-438-0382.
VIDEO FEATURE OF THE MONTH
For this months video feature we chose to go back to the 2020 Decades Of Rock & Roll® Cruise specifically to the ever popular Singer / Songwriter event where we feature the talents of many of our entertainers who are also very successful songwriters.  It is a very informal and intimate setting.   Basically, what you get is  just  guys and their guitars telling stories behind the songs they write, and then performing them for us. Despite the simplicity of this event it has become a favorite for our cruisers. Something they look forward to each year. So for this months video we are going to  feature Delyn Christian and his song "Dancing In The Kitchen". I must warn you though....Once you start to listen to this song it's impossible to sit still and listen. YOU'LL be up and "Dancing In The Kitchen".  Great tune as well as clever lyrics. Definitely will put a smile on your face.  
We certainly hope you have enjoyed this months issue of Behind The D.O.R.R.  Everyone please stay safe and healthy.  Until Next Time.....BYE!