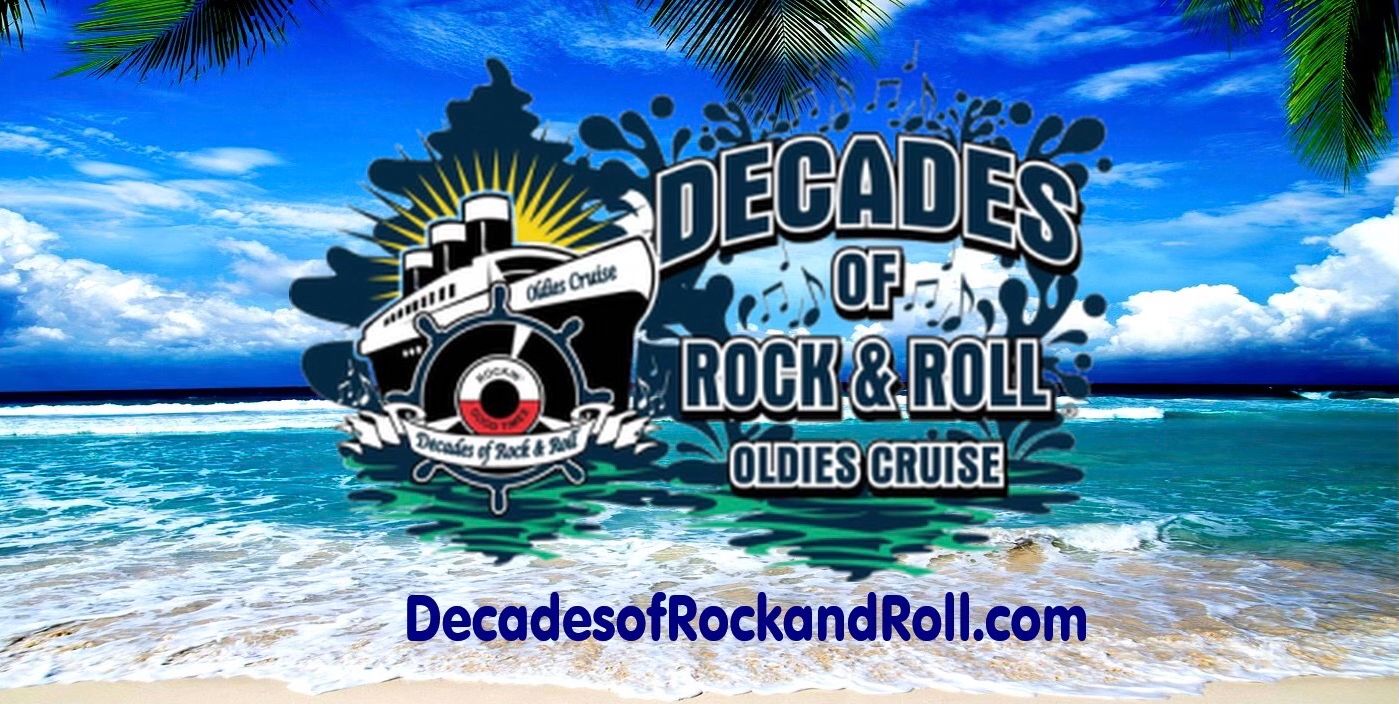 BEHIND THE D.O.R.R. - JUNE 2021 EDITION
We thought it was time to deliver some good news to all you Decades Of Rock & Roll Cruisers. The country is opening up. Health restrictions are either being lifted or are being allowed to expire.  Live Musical Events are once again starting to pop up.  Slowly, but surely we are definitely moving in the right direction.  Cruise Lines have been getting approved by the CDC to return to the Sea which is really great news for them after being shut down for nearly 15 months.  Great news all the way around. We are thrilled to be planning our 2022 Decades Of Rock & Roll Cruise once again. But here is a little bad news. Even though everything seems to be opening up I can tell you that the cabins we have available ARE NOT! It's called pent-up demand. Everyone wants to cruise.  That has led to high demand and we are getting very limited on space.  We still have Inside and Balcony cabins available, but the Balcony cabins are the most limited and close to selling out. If you've been thinking about this cruise and just haven't made up your mind I highly recommend securing your cabin sooner rather than later. You can always change your mind and cancel, but once we are sold out we  are sold out.  We will begin a waitlist. If or when we have a cancellation we will contact the person next on the list in order to be fair. Simply click the link and fill out the online form and a friendly representative will contact you to complete your reservation. https://decadesofrockandroll.com/book-now . Or you can call 740-438-0382.  We are more than happy to answer any of your questions.  
Details of the 2022 Decades Of Rock & Roll® Cruise........
MARCH 18-27, 2022
Royal Caribbeans Radiance Of The Seas
Leaving / Returning from Miami, FL
Puerto Plata
Charlotte Amalie
St Lucia
Barbados
St Johns
JOIN US FOR A MUSIC PACKED WEEK
OF ROCK & ROLL FUN
Joining us will be:
PHIL DIRT & THE DOZERS
MCGUFFEY LANE
STEVE PROBST BAND
HADDEN SAYERS BAND
JOHN SCHWAB PARTY BAND
For more information or to check out the entertainers go to DecadesOfRockAndRoll.com
***YOU MUST BOOK THROUGH US IN ORDER TO BE PART OF THIS PRIVATE GROUP**
PRICES START AT $1499 PER PERSON AND INCLUDE: ALL TAXES; PORT FEES;
SHIP GRATUITIES; ENTRY INTO ALL PRIVATE EVENTS WITH BANDS; MEALS; AND MOST BEVERAGES (EXCLUDES SODA & ALCOHOL)
TOURS / EVENTS COMING UP
WOW!  IT'S BEEN A LONG TIME COMING BUT EVERYONE IS BACK!
IF YOU ARE IN THE AREA COME ON OUT AND CATCH ONE OF THE SHOWS.
PHIL DIRT & THE DOZERS 
July 3, 2021 - 8p
McConnelsville Summer Concert
15 W Main Street; McConnelsville, Ohio
July 16, 2021 - 8p
Howard County Fair
610 E Payton Street; Greentown, IN
July 24, 2021 - 8p
Springfield Art Festival
Veterans Park
250 Cliff Park Road; Springfield, OH
MCGUFFEY LANE
July 1, 2021 - 6:30p
Secrests Summer Concert Series
Secrest Auditorium
334 Shinnick Street; Zanesville, Ohio
July 2, 2021 - 7p
Concerts On The Streets
W. Sugarstreet; Willmington, OH
July 3, 2021 - 8:30p
Groveport Celebration 
551 Dirt Street; Groveport, OH
July 9, 2021 - 5p
Country Concerts
Fort Loramie, OH
More dates available at: McGuffeylane.com
July 2, 2021 - 7:30p
Roundup Independence Days
Roundup, MT
July 30, 2021 - 8p
The Meadows Racetrack & Casino
210 Racetrack Road; Washington, PA
August 1, 2021 - 8p
Foellinger Theater
3411 Sherman Blvd; Ft Wayne, IN
August 3 & August 4, 2021 - 7:30p
Pearson Lakes Arts Center
2201 HWY 71; Okoboji, IA
August 6, 2021 - 9p
Four Winds Casino
11111 Wilson Road; New Buffalo, MI
August 14, 2021 - 8p
Agua Caliente Casino Resort
32-250 Bob Hope Drive; Rancho Mirage, CA
August 20, 2021 - 8p
Pechanga Theatre
45000 Pechanga Parkway; Temecula, CA
VIDEO FEATURE OF THE MONTH
I went way back in the archives and pulled out this gem of a video.  Nobody can sing it better than the "Ice Pick" Alfano. One of my favorites.  This was on our 2014 Decades Of Rock & Roll ® Cruise and it earned him a standing ovation, and rightfully so. So sit backed and get ready to be WOW'D......
We hope you've enjoyed this months issue of Behind The D.O.R.R. Until Next next time......BYE!